Maternity and Child Health Clinics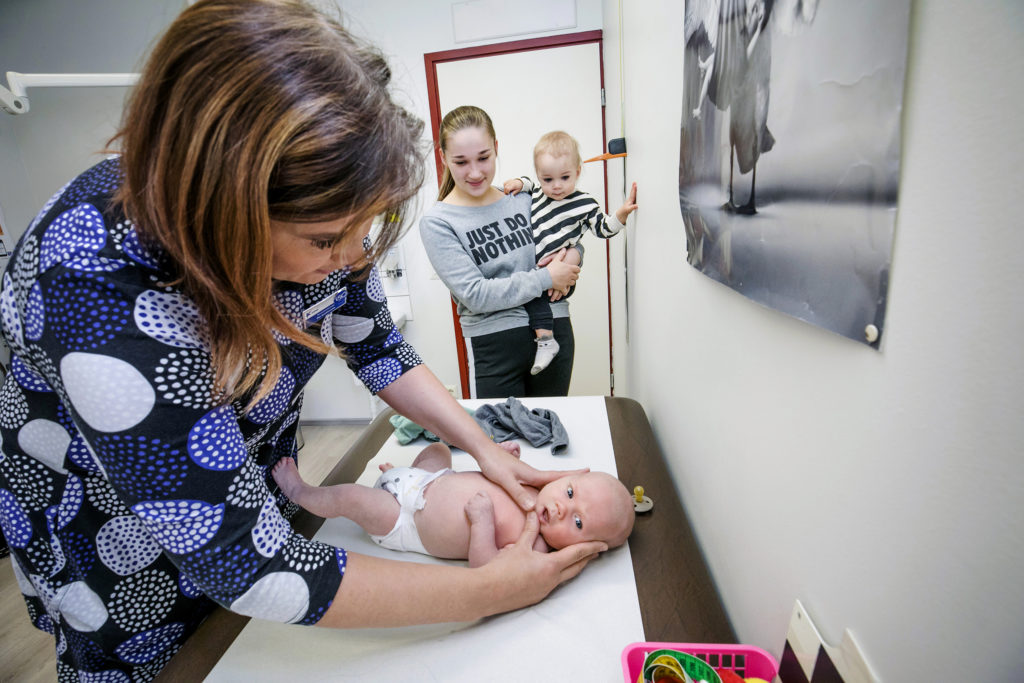 Maternity Clinic
The local maternity clinic attends families during pregnancy, childbirth and puerperium.
Expectant mothers should contact the clinic when their period is two weeks late and when their pregnancy test shows a positive result. Fathers are encouraged to come with the mothers to the clinic. Maternity and Child Health Clinics are free.
You have to set up an appointment at the maternity and child health clinic before attending. You can call the clinic between 11 a.m. and 12 p.m.
The maternity clinic serves families up until the post-natal follow-up test. This is to ensure the best health for expectant mothers, their children and other family members.
Parents can also receive information regarding different public services available for families at the clinic.
Maternity and child health clinics cooperate with the maternity clinic and maternity ward of Mehiläinen Länsi-Pohja Central Hospital. Ultrasound screenings and the monitoring of high-risk pregnancies are carried out as part of specialised medical care at the maternity clinic.
Parent Coaching
Parent coaching is offered mainly to first-time mothers. It is organised centrally in collaboration with the maternity clinic, child health clinic, dental care, physiotherapy and family clinic.
Child Health Clinic
Child health clinics are set up to monitor children's growth and development until school age. These clinics give parents guidance regarding basic child care and early interaction. They support parents in the early upbringing of children and in making everyday life with young children as smooth as possible.
The personnel at the clinics are also responsible for identifying any factors that may endanger the health of the child or their parents at the earliest possible stage. Children and parents can be referred to other experts for more tests or treatment if necessary.
Children receive all the necessary vaccinations included in the vaccination program at the clinic.
Children under 7 receive free vaccinations against diphtheria, pertussis, tetanus, polio, pneumococcal infections, Hemophilus influenzae (HIB), measles, mumps and rubella, and chickenpox.
The BCG vaccine against tuberculosis is only given to children that belong to the risk group. It is given at the maternity hospital.