Kiikeli
The coastal Kiikeli forest has been a popular urban recreational spot for locals for decades. It is a great example of a place where industry and local residents coexist in a sustainable way. Kiikeli is an area owned by Metsä Group that is located by the mouth of the Kemijoki river. It is bordered on the south and west by the Gulf of Bothnia.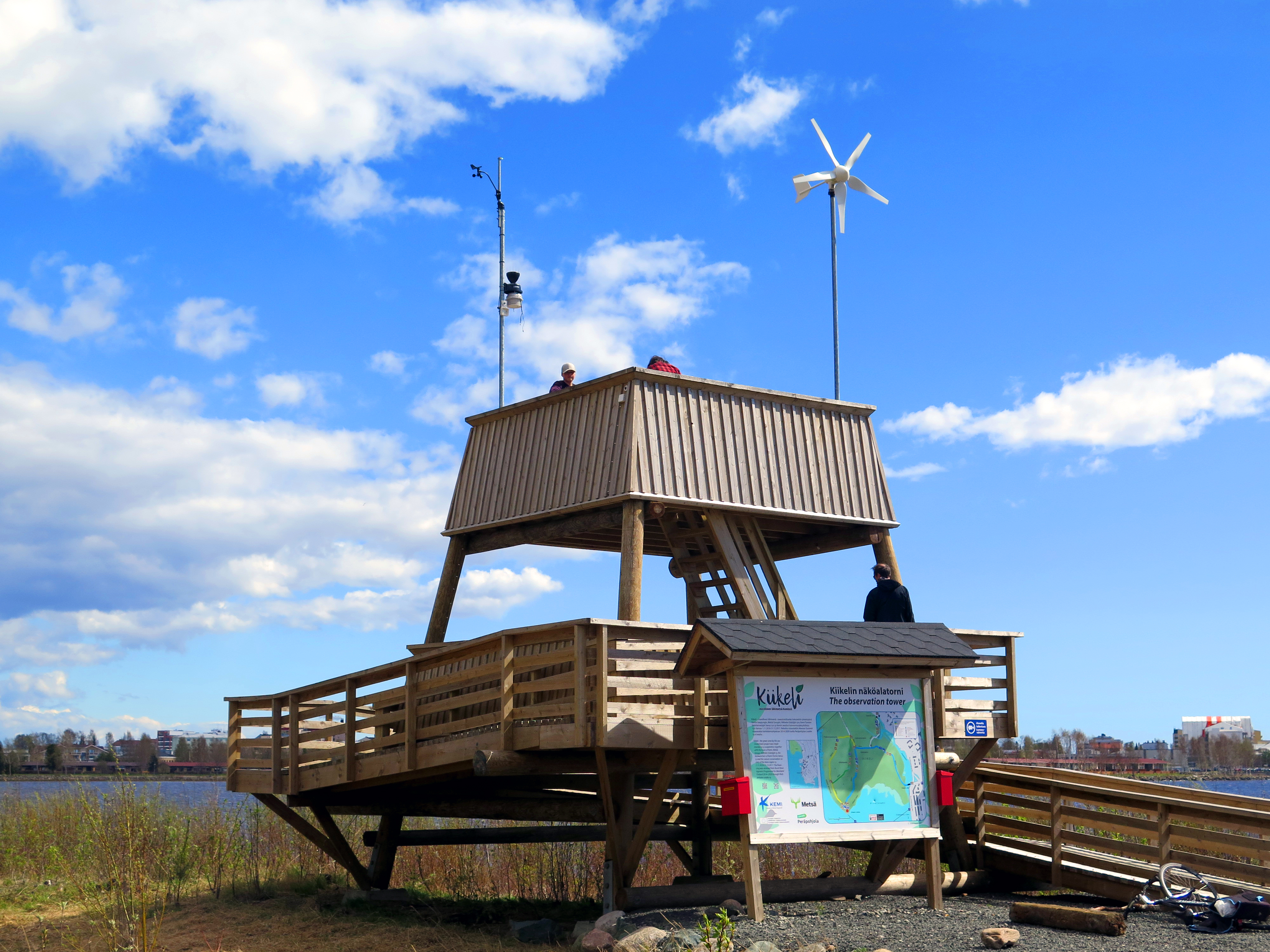 Kiikeli is a popular excursion destination all year round and it is located close to the centre of Kemi. Next to the observation tower, you can watch the flickering flames of a campfire and enjoy the local natural phenomena, such as the midnight sun in summer and the brightness of stars in the winter sky. If you are lucky, you might even get a glimpse of the spectacular northern lights in autumn and spring.
Kiikeli is an ideal place to spot rare birds during their spring migration and it has therefore become a popular spot for bird watchers and nature enthusiasts. In the early summer, dozens of different bird species come to nest in Kiikeli and bird singing can be heard in the woods and on the beaches around the clock. In addition, the 300 birdhouses set up in the spring of 2017 have increased the number of nesting birds. This may even have enabled new species to start nesting in the area.
In the summer, the spectacular nature and flowers of the different forest types in Kiikeli burst into bloom. In autumn, you can use the Finnish right to roam to collect berries and mushrooms.
You can also use the area for hiking, running, cycling, snowshoeing or skiing. Bring some sausages to cook at the campfire and other picnic foods to enjoy on your trip to the woods. 
Admission to Kiikeli is free. 
You can also learn about the area during your visit. There are several information boards with QR codes that give you access to interesting facts.
Kiikeli is well suited for everyone who enjoys nature, silence and outdoor sports, including visitors with prams and wheelchairs, and you can visit all year round.