Basic Adult Education
Both young people and adults can participate in basic adult education if they do not have a school leaving certificate or if they want to improve their skills in the Finnish language or other basic education subjects.
Basic adult education prepares students for post-graduate studies and working life. Basic adult education classes are organised in the evenings in Kemi Lyceum.
Students have to be at least 16 years old. There is no upper age limit. Exceptions to the minimum age may be made in special circumstances. It takes 2-3 years to complete the entire basic education curriculum. Students decide about their study program independently with the help of their study supervisor and teachers.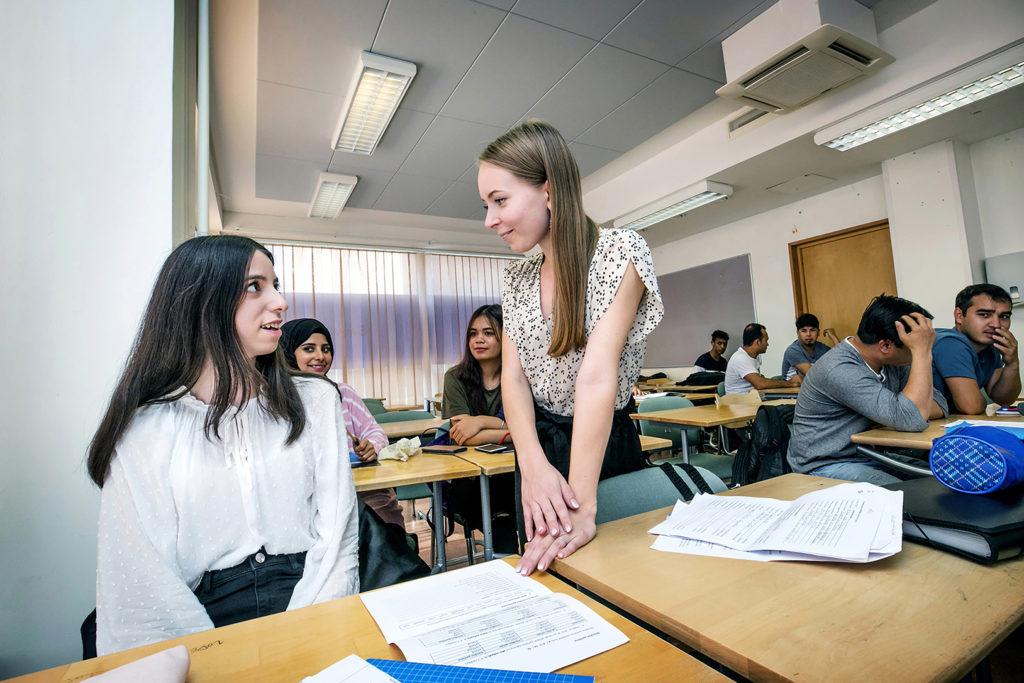 The recommended starting level regarding the Finnish language is A2.2. or YKI 2. In practice, this includes the following skills:
TALKING. Ability to ask and answer simple questions. Ability to use basic vocabulary related to yourself, family and housing. Ability to talk about where you work or about your profession. Pronunciation may still be imperfect, and students do not have enough vocabulary for all situations.
LISTENING. Ability to understand expressions and words related to familiar things, such as family, shopping and workplace. Ability to understand the main points of short and clear messages. Ability to normally be able to determine the topic of conversation when the conversation is slow and clear.
READING. Ability to understand the main points of short and easy texts. Ability to find the necessary information in short leaflets, timetables and other texts needed for everyday activities. Ability to understand short and simple letters and emails with familiar topics.
WRITING. Ability to write short and simple messages relating to everyday activities. Ability to describe family, home, study background, workplace and past events. Ability to write a simple letter. Having a grasp over basic grammar.