Kemiläinen Newsletter
'Dear Kemi resident. Here you have the revamped Kemi newsletter. (…) The newsletter has a new name and its layout is snazzier than ever.' This is how the then Mayor Ossi Repo wrote in the editorial of the first Kemiläinen paper in the autumn of 2010.
Ossi Repo speaks of a revamped newsletter because the council had published other newsletters in the past. The Cultural Committee started publishing a paper called Palveluksessanne ('at your service') in 1975. The publication lasted 11 years.
In the beginning of august 1986, the name of the Kemi newsletter changed to Sortteeri ('sort yard') and its publication was transferred to the council's Central Office. Sortteeri lasted until 2005. After 2005, there was no newsletters for the next five years.
Jukka Vilén, director of the Central Office, worked as editor-in-chief of Kemiläinen paper from the beginning. Since 2019, the paper's communications coordinator has been responsible for the duties of the editorial secretary and compositor.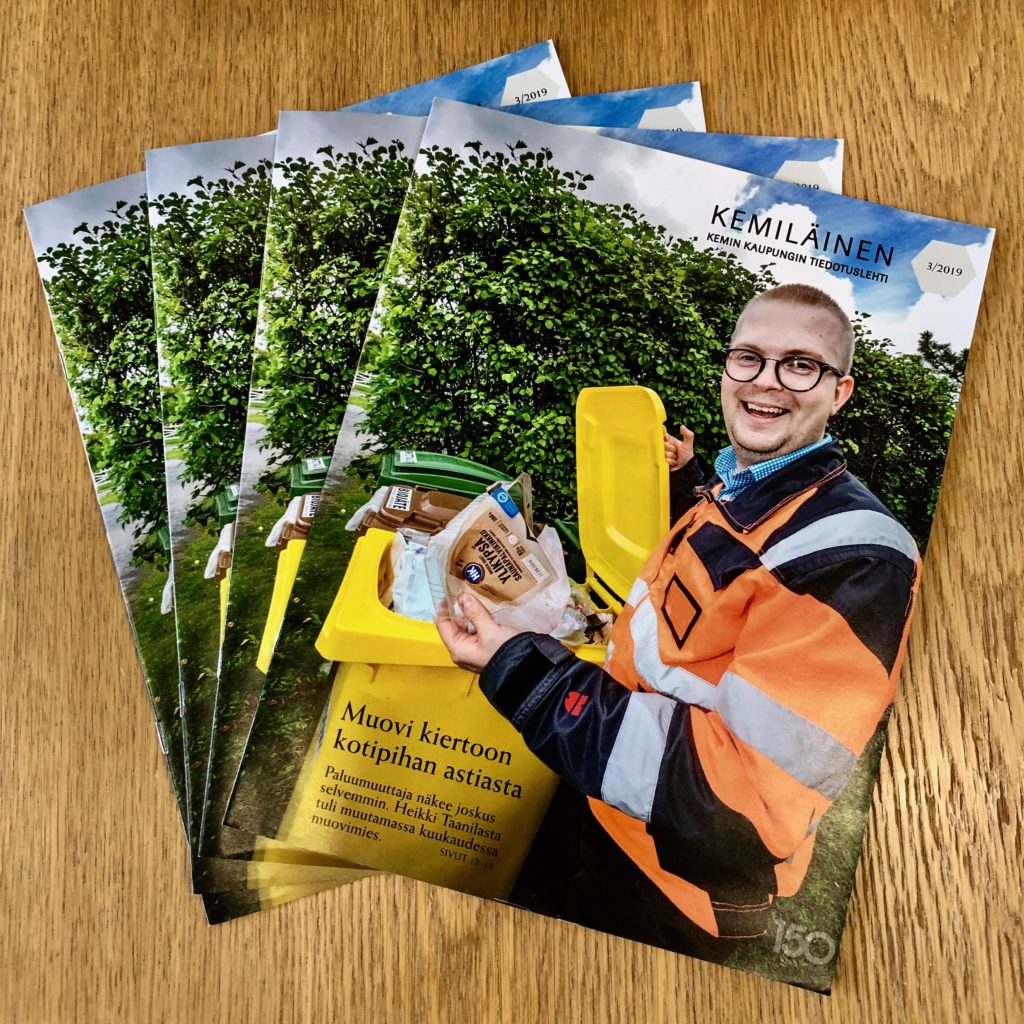 Kemiläinen comes out three times a year. Pdf versions of the paper can be accessed online, except for the first four issues. Those can be found in the council's archives.
It is worth pointing out that several issues of the papers Palveluksessanne and Sortteeri are missing in the council's archives. Contact the editorial office if you want to help us complete our collection!