Library
Kemi library is located in the town's Cultural Centre. It offers locals the opportunity to increase their general knowledge and enjoy different experiences and leisure activities. The library is an ideal environment for studying, working, or just spending time.
Kemi library belongs to Lapland's library network, meaning that you can use your library card all over Lapland. You can get a library card free of charge from any library in Lapland by presenting your identity card and providing us with your contact information.
You can borrow books, magazines, films, music and games from the library. You can reserve, borrow and return materials at any library. 
Kemi library has a variety of rooms that can be used for organising meetings, events and exhibitions. You can use the library's computers free of charge. The Cultural Centre includes a free wireless network connection, Free_Kemi-WiFi. You do not need a password to use the connection.
Different events are organised at the library regularly. For example, guest authors sometimes come to present or publish their latest books. We also organise events in collaboration with different operators. Events are published on the council's website, our social media channels and southwestern Lapland's weekly cultural bulletin.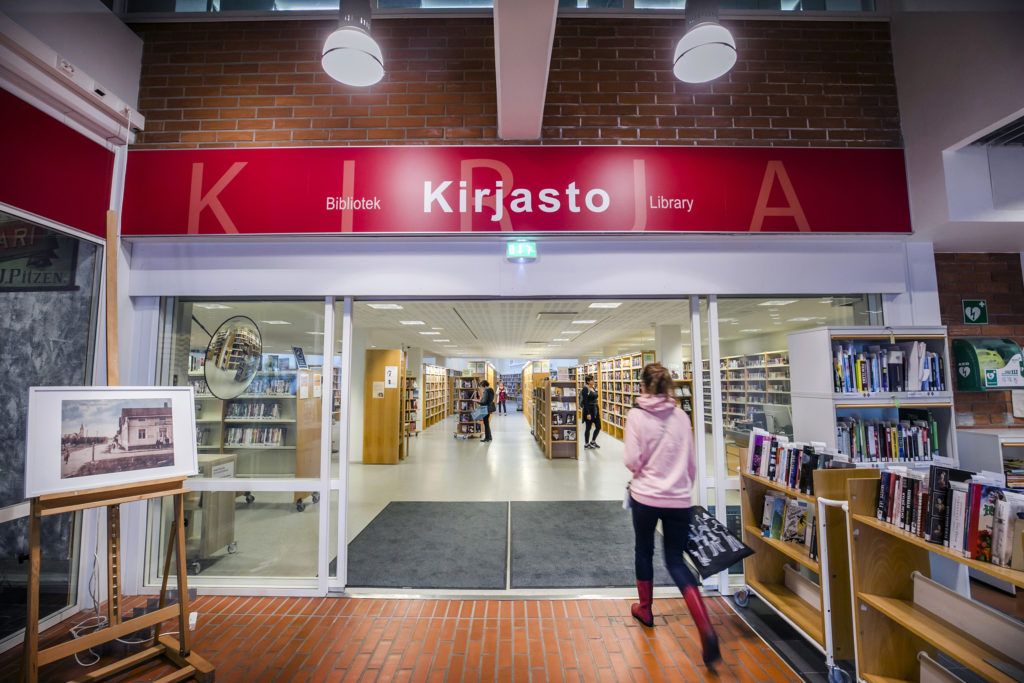 E-Material
You can access e-material from your smart device. 
Kemi library has three types of e-materials:
electronic newspapers (ePress)
e-books
Pressreader
The library uses the electronic newspaper service ePress. Through ePress you can access local and provincial newspapers as soon as they come off the press. You can access digital versions of newspapers in exactly the same format as their printed versions. The service can be accessed only from the computers and internet of the library (Free_Kemi-WiFi). 
The e-book selection of the Lapland library network offers both text and audio books. You can borrow e-books using your library card number and a four-digit pin code that you can get from the library. You can read books on your web browser or download them to a device to be able to read them offline. Audio books cannot be downloaded onto devices., but you can listen to them on your web browser.
If you want to download a book onto a device, you will need separate e-book reader software. You can find instructions and links for downloading free software for different devices in the 'Readers' section of the Ellibs e-library. You only have to download the software once.
Ellibs e-library:
1. Go to www.ellibslibrary.com/lappi
2. Log in using your library card number and pin code.
3. Choose a book that you want to borrow.
4. Choose a loan period.
5. Decide whether you will read the book on your web browser or download it onto a device. 
The loan period for e-books ranges between 1 and 14 days. The loan is cancelled automatically at the end of the loan period. You can return e-books from the software before the end of the loan period. E-book loans are not visible in personal loans in the online library. You can also reserve e-books. There are no reservation fees or late fees for e-books. 
The Pressreader service includes about 7000 newspapers and magazines from over 100 countries. You can access Pressreader from library computers and the library's wireless network. You can use the service remotely by logging into the Lapland Library's Finna online library using your library card number and a four-digit secret number.