Children's Cultural Centre
Kemi Children's Cultural Centre is located in the centre of town. The centre organises art activities and cultural events for families with children, young people, as well as school and early childhood education groups.  
Most of the activities are free. Some include a small fee. 
The most popular activities include the Elohiiri art workshop week, colour immersion activities for babies, open art activities, and different events for children and young people. You can sign up for these activities on the council's website, our social media channels and southwestern Lapland's weekly cultural bulletin. 
Since 2006, Kemi Children's Cultural Centre has organised artistic activities and events for families with children and young people under the age of 18 as part of the town's cultural services. These services are supported by the Ministry of Education and Culture.
Open Art Activities
Art activities aimed at pre-school children include joint art sessions for children and their parents, where parents' role is to help their children. These sessions are open to everyone that can keep the paints and material out of their mouths. The youngest art enthusiasts in these sessions are only a year old. Each child can create art according to their own capacities and limits.
The activities are free and change each week. Why not join our art space and try out our broad selection of materials?
Colour Immersion for Babies
Colour immersion for babies is an arts workshop designed for families with babies. Colour immersion encourages babies to explore different elements and improves interaction between babies and their parents. 
Colour immersion enables babies to learn new things, explore colours and feel different surfaces. Works of art are created through these colourful games both on the painting bases and the babies' clothes. Activities are carried out taking into consideration the babies' needs. Sisters and brothers can take part in the colour immersion together with the baby, but in that case the number of babies in the group is reduced.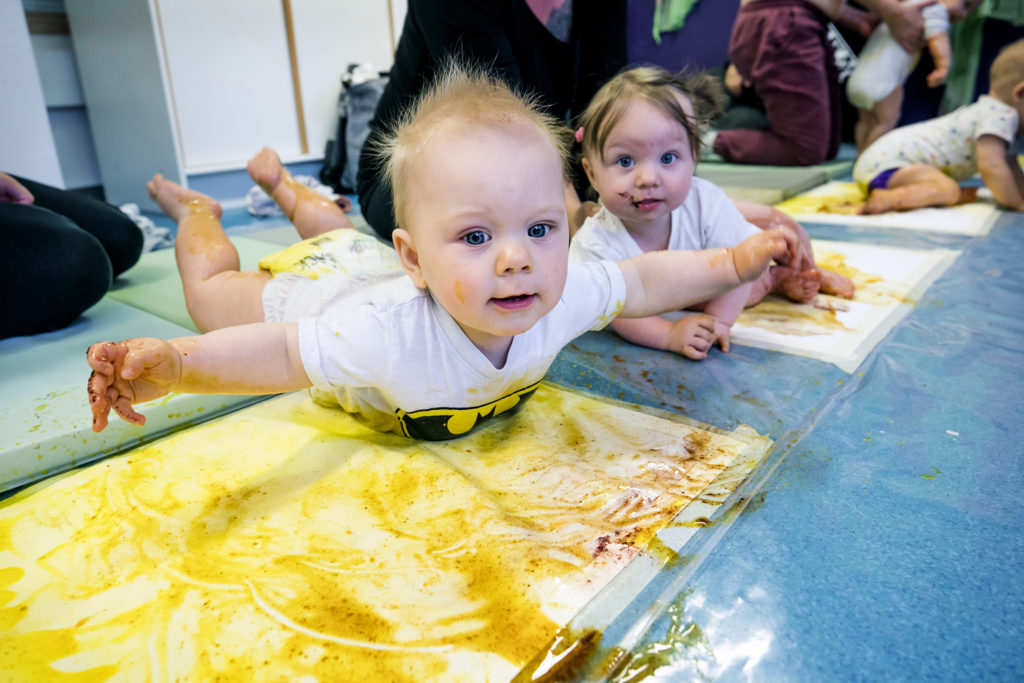 Colour immersion is a fun shared activity where babies play a central role. The workshop lasts about an hour, including changing clothes and cleaning. The actual 'painting time' is very short (about 15 minutes), as babies' concentration spans are also very short. 
We use natural and safe materials that are suitable for babies, for example colours made of berries.
Colour immersion for babies is a method developed by Pori Children's Cultural Centre for families with babies. Colour immersion workshops have been organised in Kemi since 2007.