Kemi in a Nutshell
We are a headstrong, tolerant and humorous people nestled by the Gulf of Bothnia. We are full of ideas that concretise through the numerous events organised throughout the year.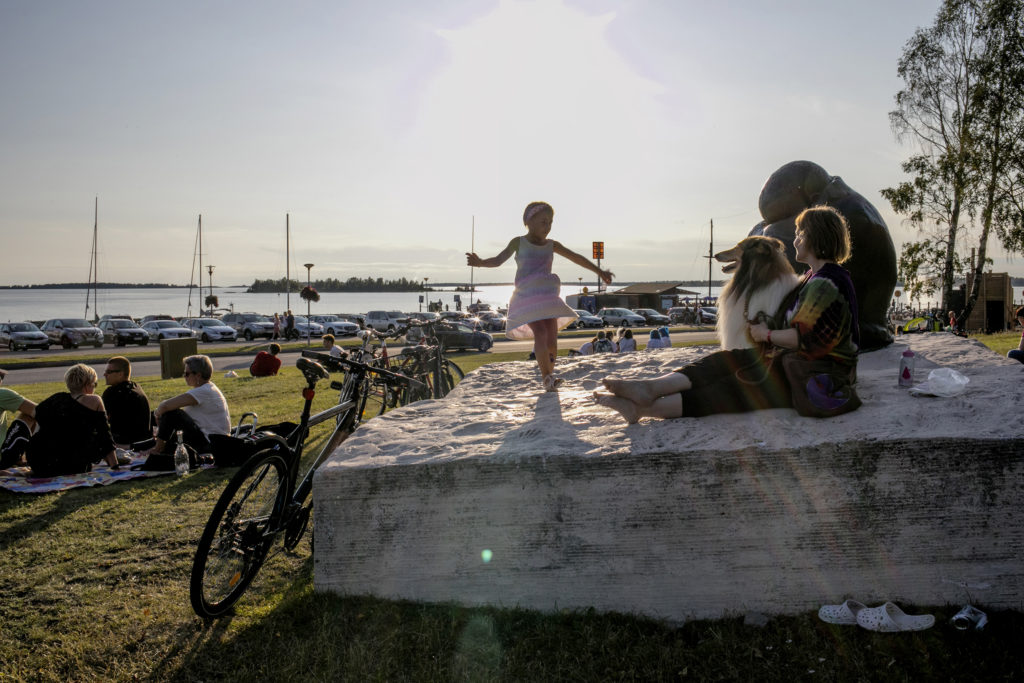 Accessibility
Kemi is a dense town where all services are within close reach. It is easy to move around Kemi; you will not get stuck in traffic jams. Everyday life is easy in Kemi. Children's hobbies are easily accessible and you can cycle everywhere.
You can get to Rovaniemi, Oulu and Helsinki in little over an hour. Sweden is at a less than half an hour's distance and Luleå is just a few hours away. We have a port, airport and train line. It is easy to venture out into the world from Kemi, and then return safely back home.
Pioneers in Circular Economy, Responsibility and Green Values
The importance of these values is demonstrated through the small actions and choices that we make every day. Our goal is to be the greenest town in Finland.
Log yards are a typical element in our landscape; our forests have always given us our livelihood. But we are no 'woodspeople', as culture is also highly important to us. Stora Enso's, Metsä Group's and Outokumpu's mills, as well as Outokumpu's Kemi mine have brought prosperity to the area. Digipolis – Kemi Technology Park offers technological excellence for industrial purposes.
Kemi offers multi-level studying opportunities in many different fields
Studying in Kemi's vocational college or polytechnic will give you the chance to access your dream job. We offer a good selection of student residences, plenty of internships and excellent leisure facilities. Kemi is a great place to live.
We love living here and we are sure that you will love it too. Most of us originally arrived here by train and we were well received. We want to continue the tradition of hospitality and will welcome all new residents with open arms.